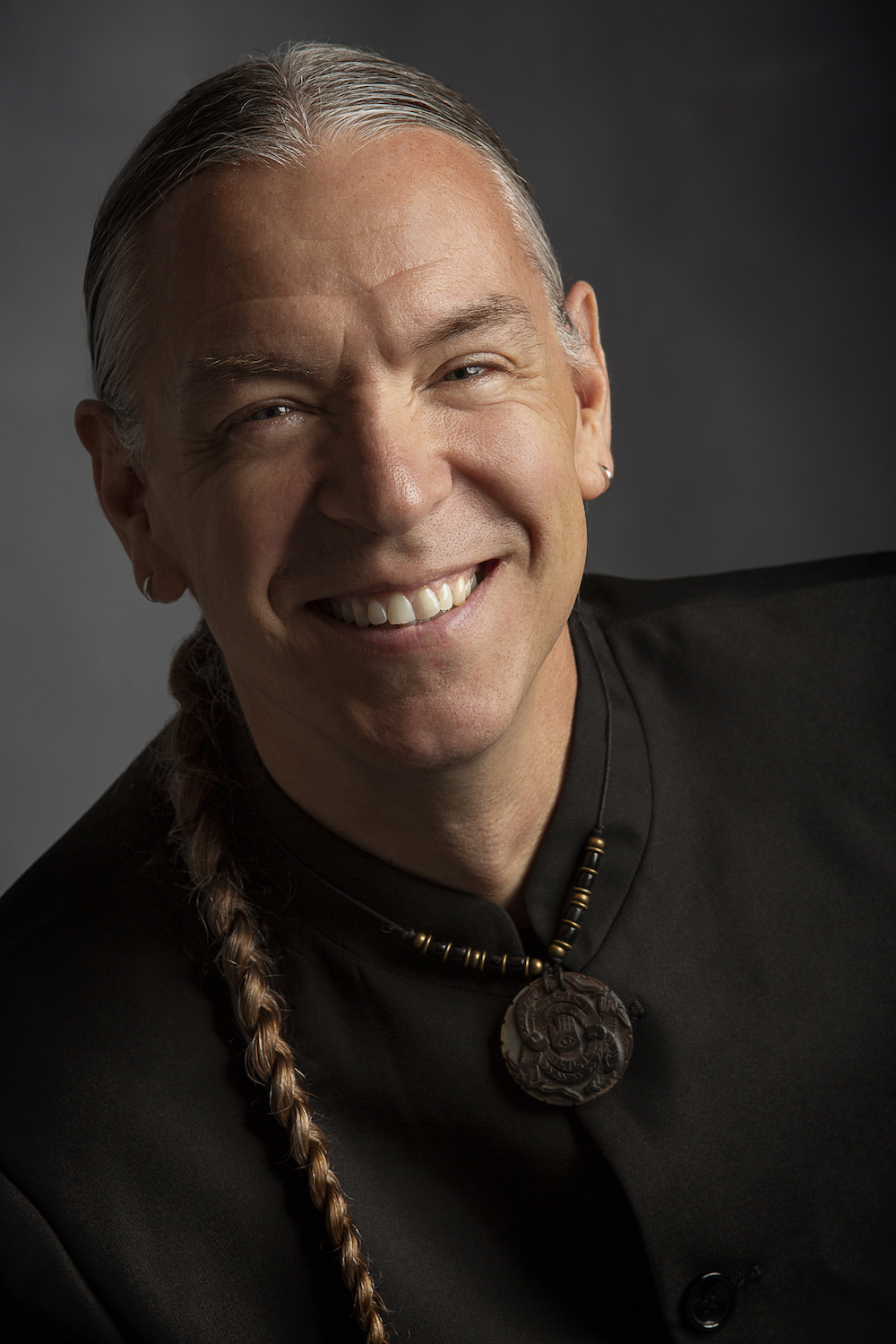 Composer Jerod Tate and conductor Devin Patrick Hughes discuss Chickasaw musical culture, Jerod's influences and how composers are plugged into ethnicity and national identity, along with growing up with Stravinsky, Bartok, Barber, and Liszt. They also chat about Jerod's compositional process for some of his most performed works, American Indian hymns and much more. 
Jerod Impichchaachaaha' Tate is a classical composer, citizen of the Chickasaw Nation in Oklahoma and is dedicated to the development of American Indian classical composition. He has recently worked as Guest Artist for the San Francisco Symphony Currents program Thunder Song: American Indian Musical Cultures and was recently Guest Composer for the Metropolitan Museum of Art's Balcony Bar program Home with ETHEL and Friends, featuring his commissioned work Pisashi (Reveal) for String Quartet.
His commissioned works has been performed all over North American, including the National Symphony, Dallas and Detroit Symphonies, the Minnesota Orchestra, Buffalo Philharmonic, Winnipeg Symphony, South Dakota Symphony and many more! Jerod Tate has held the Composer-in-Residency for Music Alive, a national residency program of the League of American Orchestras and New Music USA, and brings music instruction and inspiration to the next generation through his work with the Chickasaw Summer Arts Academy, and has taught composition to American Indian high school students in Minneapolis, the Hopi, Navajo, and Lummi reservations, and to Native students in Toronto.
Jerod has some amazing recordings available on the Grammy Award winning label, Azica Records, including Iholba' (The Vision) for solo Flute, Orchestra and Chorus, and Tracing Mississippi, a Concerto for Fute and Orchestra. He earned his music and composition degrees from Northwestern University and the Cleveland Institute of Music, and also performed on keyboard for the Broadway tours of Les Misérables and Miss Saigon. 
Thank you for joining us on One Symphony and thanks to Jerod Impichchaachaaha' Tate for sharing his music and insights. Thank you to all the incredible performers and record labels that made this episode possible!
Lowak Shoppala' (Fire and Light) was played by the Nashville String Machine and conducted by the composer, with the Chickasaw Nation Children's Chorus and Dance Troupe. Vocal Soloists are Stephen Clark, Chelsea Owen, Meghan Vera Starling, and Narrators are Lynne Moroney, Wes Studi, and Richard Ray Whitman. It's available on Azica Records.
Tchaikovsky's Second Symphony was played by the Oslo Philharmonic and conducted by Mariss Jansons on the Chandos label.
Pisachi was performed on Documerica, by ETHEL String Quartet with Ralph Farris (viola), Dorothy Lawson (cello), Kip Jones (violin) and Corin Lee (violin) on the Innova label.
Heloha Okchamali was played by Elizabeth Hill, Piano and Anastasia Christofakis, Clarinet.
Tracing Mississippi was recorded by the San Francisco Symphony and San Francisco Symphony Chorus conducted by Edwin Outwater and is available on Azica Records.
You can check out Jerod's music online at 
https://jerodtate.com
. You can always find more info at 
OneSymphony.org
 including a virtual tip jar if you'd like to lend your support. Please feel free to rate, review, or share the show! Until next time, thank you for being part of the music!