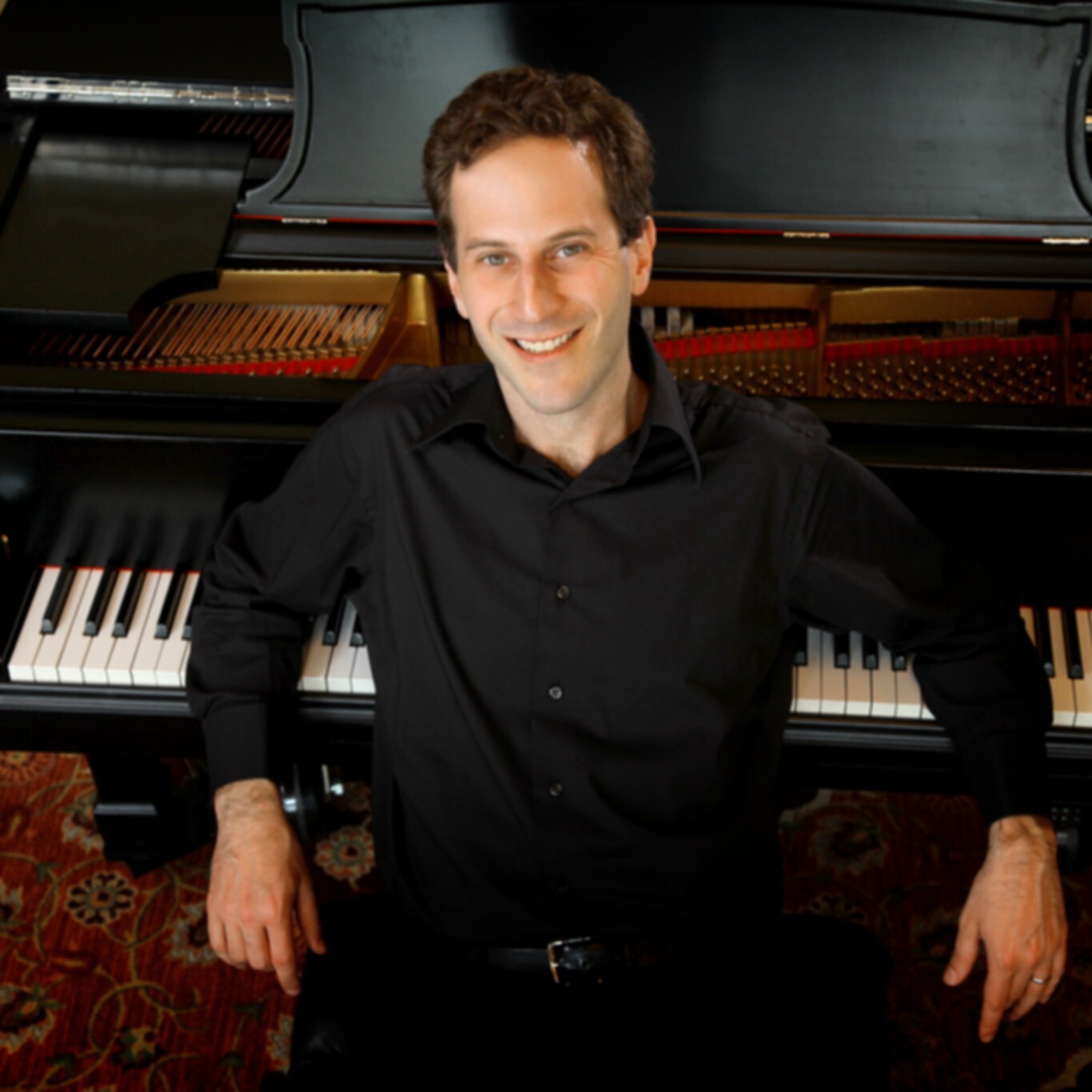 Devin Patrick Hughes sits down with pianist and new music pioneer Michael Mizrahi. Praised as "intrepid" (Philadelphia Inquirer), "engaging" (Houston Chronicle), and "endlessly fascinating" (WQXR New York), pianist Michael Mizrahi has won acclaim for his compelling performances of a wide-ranging repertoire and his ability to connect with audiences of all ages. He's appeared as concerto soloist, recitalist, chamber musician, and teaching artist across the United States and abroad.
Michael Mizrahi has performed in the world's leading concert halls including Carnegie Hall, the Kimmel Center in Philadelphia, and the Kennedy Center in Washington, DC, and has soloed with orchestras such as the Houston Symphony and the National Symphony. He has won first prize at competitions such as the Ima Hogg International Competition and the Bartok-Kabalevsky Competition. 
Michael Mizrahi is a founding member of NOW Ensemble and also a member of Decoda, ensembles on the forefront of premiering and championing new classical music, has recorded extensively for New Amsterdam Records, including Currents which was featured as one of NPR's best albums of the year and album of the week on WQXR. Michael is on faculty at the Lawrence University Conservatory, where he trains a new generation of musical Jedi. 
Thank you for joining us on One Symphony, My apologies for the hiatus, I had a bad case of COVID in May, but am happy to be back in action!  Thanks to Michael Mizrahi for sharing his music and wealth of knowledge. Thank you to NOW Ensemble and New Amsterdam records for making this episode possible! 
Computer Wave by William Brittelle and 4 Pieces for Solo Piano by Ryan Brown can be found on the album, The Bright Motion. Dreamfall by Mark Dancigers and Cradle from Before and After by Sean Friar were performed by NOW ensemble. 
You can check out the music of Michael Mizrahi and NOW Ensemble wherever you listen to your music, and online at michaelmizrahipiano.com and nowensemble.com. You can always find more info at OneSymphony.org including a virtual tip jar if you'd like to support the show. Thank you to new supporters Robin and James for making this show possible! Please feel free to rate, review, or share the show! Until next time, thank you for being part of the music!