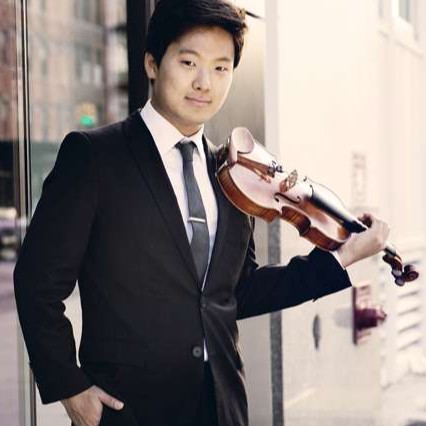 Siwoo Kim, violinist and Devin Patrick Hughes, conductor speak about the violin virtuoso's early life, his mindset instilled from his mother, Siwoo's approach to phrasing, singing, and repertoire, as well as VIVO Music Festival, composers that excite us, and the music that make's us cry. Other topics include teachers and collaborating with composers and musicians.
Violinist SIWOO KIM has been described as "incisive" and "compelling" by The New York Times and playing with "stylistic sensitivity and generous tonal nuance" by the Chicago Tribune.
Siwoo performs as soloist and chamber musician, and as a multifaceted entrepreneur, co-founded the VIVO Music Festival in his hometown of Columbus, Ohio.
Siwoo made his Carnegie Hall debut with the Juilliard Orchestra, and has performed with orchestras around the world including the Staatsorchester Brandenburgisches Frankfurt, Houston Symphony, Kwazulu-Natal Philharmonic, in venues like Walt Disney Concert Hall, and many more!
And I should say that very soon he'll be returning to the Salina Symphony!
He has collaborated with world-renown artists such as Itzhak Perlman, Jeremy Denk, Joyce DiDonato, Mitsuko Uchida, and string quartets such as Guarneri, Julliard, and Takács.
He has been featured as a guest artist at international festivals including those at Tivoli, Bergen, and Ensemble Ditto in South Korea and has taken top prizes in many competitions including Crescendo, Juilliard, and youngArts.
Siwoo welcome to One Symphony, I'm so excited to be speaking with you today!
Thank you for joining us on One Symphony and thanks to Siwoo Kim for sharing his performances and insights. Thank you to all the incredible performers and record labels that made this episode possible including Sony and Linn records.
Bach's Second Violin concerto was performed by Siwoo Kim and the New York Classical Players conducted by Dongmin Kim.
Mozart's 5th Violin Concerto was performed by Siwoo Kim and the Orchestra Royal de Chambre de Wallonie, with Jean-Jacques Kantorow conducting.
Bruch's Scottish Fantasy was performed by Jascha Heifetz and the Boston Symphony conducted by Charles Munch
Samuel Adler's Violin Concerto was performed by Siwoo Kim and Brandenburgisches Staatsorchester Frankfurt, conducted by Emily Freeman Brown.
You can check out Siwoo's website and schedule online at http://www.siwookim.com and his upcoming music festival at https://www.vivofestival.org. You can always find more info at OneSymphony.org including a virtual tip jar if you'd like to lend your support. Please feel free to rate, review, or share the show! Until next time, thank you for being part of the music!