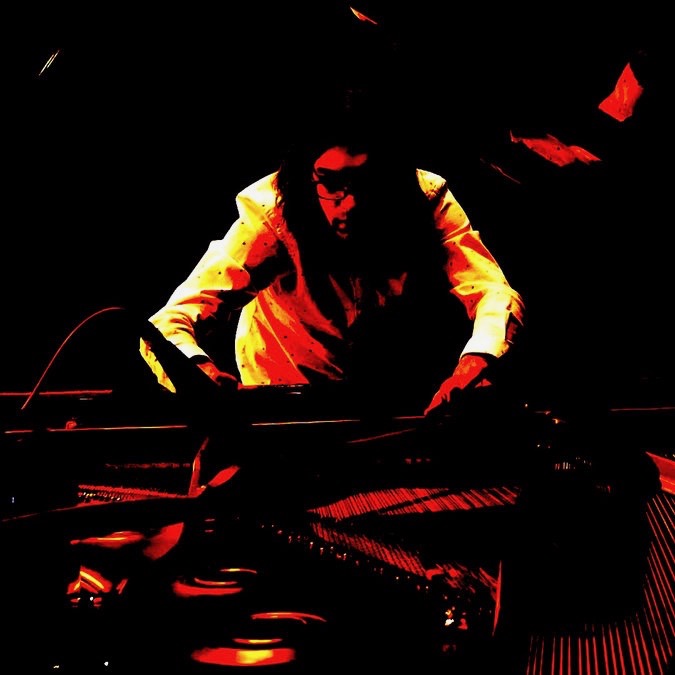 Devin speaks with John Clay Allen about musicians and composers who were pioneers in bridging electronic and acoustic sounds, especially around the symphony orchestra. 
John Clay Allen is a composer, pianist, educator & explorer on the fringes where classical music meets electronic music. Originally from Ruidoso, New Mexico, his music is a synthesis of post-minimalist and spectralist styles, with an underlying predilection for the romantic. His music values the timbral and textural over the traditional note unit, and uses electronics to extend the realm of acoustic possibility. His body of work ranges from pieces for soloist and chamber ensembles to full orchestra, wind symphony, and opera, and his debut album Asnières (silent "s") was released in 2020. 
Clay's compositions have been performed across the United States and internationally at festivals including SEAMUS, CICTeM in Buenos Aires, the Cortona Sessions in Italy, and the New York City Electroacoustic Music Festival. Recent commissions include works for the Boulder Symphony, Pendulum New Music's Spark Award, sAge Brass, the Boulder Altitude Directive, and Ajax string quartet. Clay has been a fellow at New Music on the Point and the Charlotte New Music. 
As a performer, Clay frequently appears as a conductor and collaborative pianist, and has performed across the United States. Passionate about education and outreach, Clay has taught lessons and classes in composition, piano, and music technology for nearly a decade and is a founding member of the Equinox New Music Collective, a nonprofit organization dedicated to bringing new music to new audiences. Clay holds degrees from West Texas A&M University, University of North Texas, and the University of Colorado Boulder where he received his doctorate in composition. Clay currently divides his time teaching at Metropolitan State University of Denver and the University of Colorado Boulder. 
Thank you for joining us on One Symphony and thanks to John Clay Allen for sharing his music, knowledge, & expertise. Thank you to all the incredible performers and record labels that made this episode possible. Tchaikovsky's 4th symphony was performed by the Oslo Philharmonic and Mariss Jansons. Respighi's Pines of Rome was played by the Berlin Philharmonic conducted by Herbert Van Karajan. John Adams Transmigration of Souls was performed by the NY Philharmonic and Lorin Maazel on Nonesuch Records. Au Deuxième Etage by Elainie Lillios is from the album Miniatures Concrètes from the Empreintes Digitales label. Pamela Z's Ethel Dreams of Temporal Distubances is performed by Ethel, Vijay Iyer & Pamela Z from the album Light Cantaloupe Music. Gérard Grisey's Partiels from Les espaces acoustiques is played by the WDR Sinfonieorchester Köln, conducted by Stefan Asbury on Kairos Records. Warehouse Medicine from the B-Sides by Mason Bates is performed by San Francisco Symphony and Michael Tilson Thomas.
The reminder of the tracks come from John Clay Allen's Asnières, which you can find on all platforms, wherever you listen. You can check out John Clay Allen online at JohnClayAllen.com. You can always find more info at OneSymphony.org including a virtual tip jar if you'd like to support the show. Please feel free to rate, review, or share the show! Until next time, thank you for being part of the music!