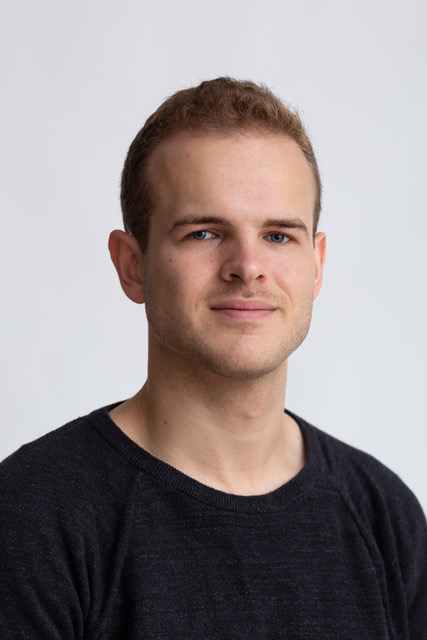 Composer Jack Frerer joins conductor Devin Patrick Hughes on One Symphony today. They speak about the secret sauce to writing great music, conducting and composing teachers, comedy in music, how rock guitar and music theory make a great classical composer, and much more!
The music of Australian composer Jack Frerer has been performed around the world, including the Arapahoe Philharmonic, Nashville Symphony, and Albany Symphony.
Although still a young composer at the age of 26, Jack has received numerous awards, including a Charles Ives Scholarship from the American Academy of Arts and Letters, a Morton Gould Composers Award from ASCAP, the Suzanne and Lee Ettelson Composers Award, the Brian Israel Prize from the Society for New Music, and was winner of both the Juilliard Orchestra and Gena Raps Chamber Music competitions. He was a Tanglewood fellow for 2019, a composer for New York City Ballet's, and is currently Composer-in-Residence with the Arapahoe Philharmonic. Jack studied with John Corigliano and Robert Beaser at Juilliard, and is currently a graduate student at the Yale.
Thank you for joining us on One Symphony and thanks to Jack Frerer for sharing his music and insights. Thank you to all the incredible performers that made this episode possible. Downloads was played by KJ Mcdonald, Philip Sheegog, Ning Zhang, Viola Chan and Joey Chang. On-Again, Off-Again was performed by The Juilliard Orchestra. Spiral Sequences by the Azure Quartet: Kj McDonald, Brenden Zak, Hannah Geisinger and Yifei Li. Stutter Step was played by Kevin Zhu, Philip Sheegog and Tengku Irfan. The Present Hour was performed by The Albany Symphony's 'Dogs of Desire' ensemble, featuring vocalists Lucy Dhegrae and Lucy Fitzgibbon, and texts by Ayla Sullivan, Dominic Huey, Emily Brontë and Amy Ludwig VanDerwater.  Brahms's Symphony no. 1 was performed by Paavo Berglund and the Chamber Orchestra of Europe on the Ondine label.  
You can check out Jack's music online at jackfrerer.com. You can always find more info at OneSymphony.org including a virtual tip jar if you'd like to support the show. Please feel free to rate, review, or share the show! Until next time, thank you for being part of the music!